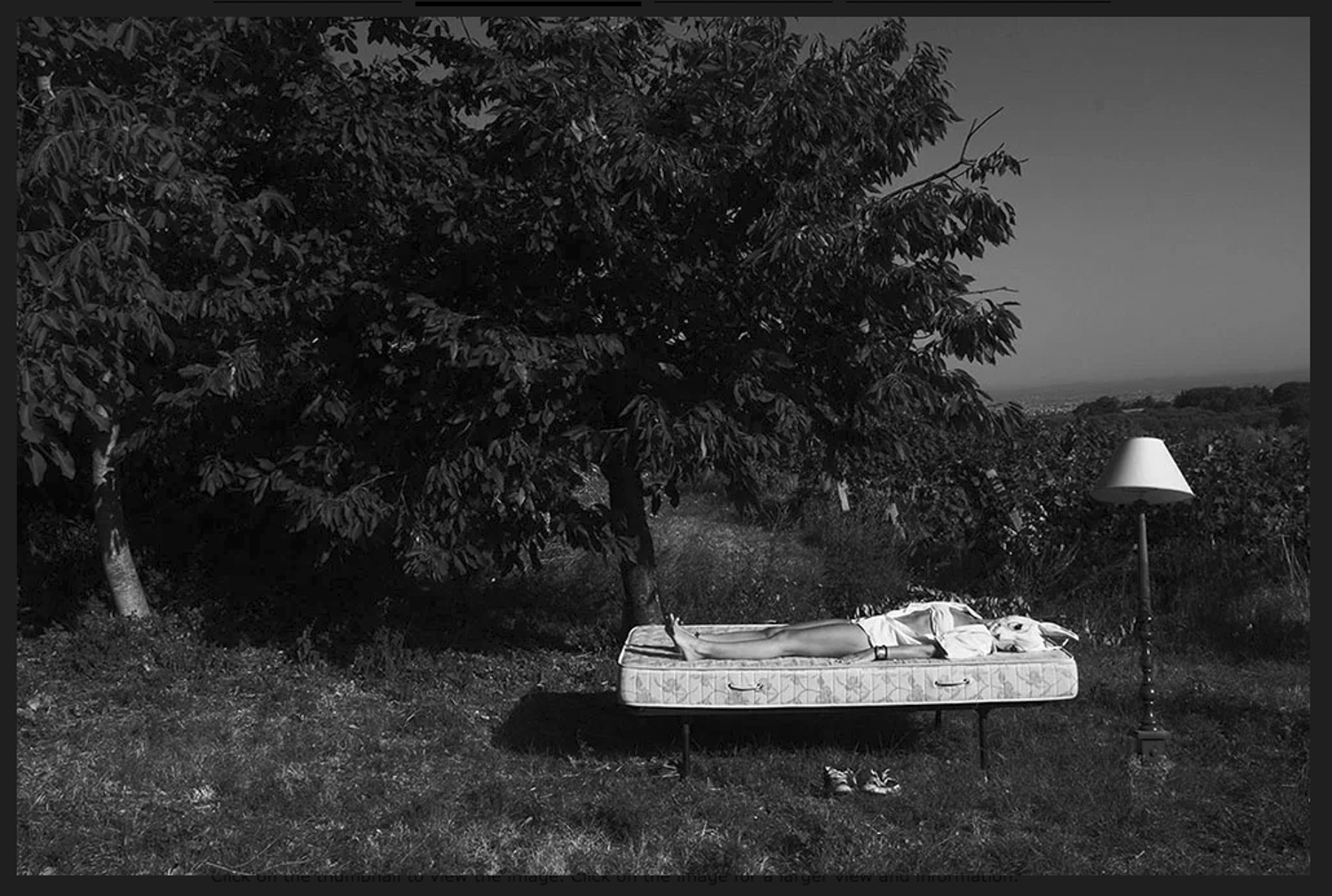 Budapest chiama
L'arte fotografica  –
Mostra internazionale di arte fotografica
September 10-19, 2021, Kromartgallery @budapest
DEADLINE AUGUST 27 2021 
Kromart gallery in collaborazione con CsfAdams  a Budapest presso ph21 gallery , Ungheria
Sebbene la fotografia sia emersa inizialmente come un'invenzione tecnologica, è stata rapidamente concepita anche come una pratica artistica. Le fotografie pittorialiste nel diciannovesimo secolo furono create per assomigliare ai dipinti, mentre i sostenitori della fotografia diretta nella prima parte del ventesimo secolo si sforzarono di creare un significato fotografico con mezzi puramente fotografici.
I fotografi di strada dedicarono il mezzo a catturare l'attimo fuggente, mentre nell'ultima parte del ventesimo secolo molti fotografi si rivolsero alla messa in scena e alla regia per utilizzare la fotografia per la comunicazione visiva artistica. La fotografia d'arte comprende anche numerosi generi e pratiche creative, dal ritratto, al paesaggio, alla natura morta, alla fotografia astratta e concettuale. In questa chiamata chiediamo ai fotografi contemporanei di mostrare come intendono la fotografia come pratica artistica nel ventunesimo secolo.
La galleria Kromart / CsfAdams invita i fotografi a presentare il loro lavoro per una mostra collettiva a tema L'arte della fotografia.
Stiamo cercando candidature da tutti i fotografi che sono interessati alla fotografia come forma d'arte e vorrebbero condividere il loro lavoro con un pubblico internazionale più ampio attraverso l'esposizione alla  PH21 Gallery.
Il tema è di ampia portata; accogliamo le candidature di tutti i generi e stili fotografici artistici, comprese le composizioni astratte. Siamo interessati a tutte le possibili interpretazioni fotografiche creative di ciò che la fotografia come forma d'arte potrebbe essere.
L'esposizione curata da  Kromart sarà presentata a Budapest, Ungheria, in collaborazione con la galleria PH21, un rinomato centro per le arti visive.
La curatrice dell'esposizione:
Luisa Briganti è una fotografa professionista e direttrice presso il Centro Sperimentale di Fotografia Adams di Roma (CSF Adams). I suoi lavori sono stati esposti in tutto il mondo. Alcune delle sue mostre più importanti sono state: "Assolo metropolitano – pendolari urbani dopo l'11 settembre", esposta durante la "Settimana culturale italiana 2004" a Pechino, Cina; "I luoghi della memoria – un omaggio alla vita e all'opera di Pierpaolo Pasolini" Festival Internazionale di Fotografia di Roma, Italia 2006. "Passo a due – Clung to one another ecstasy is reached", presentate durante l'edizione Prague Photo 2016, Praga, Repubblica Ceca.  Opere di "Passo a due" sono state selezionate per partecipare alle mostre collettive "Motion" alla Ph21 Gallery Budapest, Bulgaria nel febbraio 2017 e, nell'aprile dello stesso anno, "Woman's essence" all'Espace Commines di Parigi, Francia. Sempre ad aprile il suo progetto "Annuska" viene esposto durante l'edizione Prague Photo 2017, Dal 2008 Luisa è una delle organizzatrici di "Cascina Farsetti Art  – photography and more"  una eccezionale kermesse che si svolgeva  nel Parco di Villa Pamphili  a Roma grazie allo sforzo di CSF Adams. Dal 2012 Cascinafarsetti Art diventa itinerante col nome di Kromart expo . che debuttata  nel giugno dello stesso anno nella splendida cornice del Parco dell'Appia Antica a Roma. Nel 2012/13 ha realizzato, in collaborazione con gli studenti del CSF Adams, un'installazione fotografica per l'evento artistico collettivo "Rebirth – day" di Michelangelo Pistoletto.
Promuove dal 2017 la cultura fotografica  di artisti ed esordienti di talento tramite mostre collettive e personali in Italia e all'estero.
Si prega di utilizzare PayPal per il pagamento della quota di iscrizione. Al momento possiamo accettare solo pagamenti via PayPal.
—- 
BUDAPEST CALLING    
The art of photography –
A curated international photography exhibition
September 10-19, 2021, Kromartgallery @budapest
​
A Kromart Gallery in collaboration with CsfAdams  Exhibition in Budapest Hungary
A Kromart gallery / CsfAdams  Exhibition in Ph21 gallery in  Budapest , Hungary ​
Although photography first emerged as a technological invention, it was also quickly conceived as an artistic practice as well. Pictorialist photographs in the nineteenth century were created to look like paintings, while advocates of straight photography in the first part of the twentieth century strived for the purely photographic means of creating photographic meaning. Street photographers devoted the medium to capturing the fleeting moment, while in the last part of the twentieth century many photographers turned to staging and directing in order to utilize photography for artistic visual communication. Art photography also includes numerous genres and creative practices from portraiture, landscape and still life to abstract and conceptual photography. In this call we ask contemporary photographers to show how they understand photography as a fine art practice in the twenty first century.
Kromart gallery and CsfAdams  invites photographers to submit their work for a group exhibition themed The art of photography. We are looking for submissions from all photographers who are interested in photography as an art form and would like to share their work with a wider international audience through the exposure of PH21 Gallery. The theme is broadly construed; we welcome submissions from all artistic photographic genres and styles, including abstract compositions. We are interested in all possible creative photographic interpretations of what photography as an art form might be.
​Please note that this Kromart exhibition will be presented in Budapest, Hungary , in collaboration with PH21 gallery , a renowned centre for the visual arts.
​
​Curator:
Luisa Briganti
is a professional photographer and director at the Centro Sperimentale di Fotografia Adams in Rome (CSF Adams). Her works have been exhibited all over the world. Some of her most important exhibitions have been: "Metropolitan Solo – urban commuters after 9/11", exhibited during the "Italian Cultural Week 2004" in Beijing, China; "Places of Memory – a tribute to the life and work of Pierpaolo Pasolini" International Festival of Photography in Rome, Italy 2006. "Step by two – Clung to one another ecstasy is reached", presented during Prague Photo 2016 edition, Prague, Czech Republic.
Works from "Step Two" were selected to participate in the group exhibitions "Motion" at Ph21 Gallery Budapest, Bulgaria in February 2017 and, in April of the same year, "Woman's essence" at Espace Commines, Paris, France. Also in April her project "Annuska" is exhibited during Prague Photo 2017 edition, Since 2008 Luisa is one of the organizers of "Cascina Farsetti Art – photography and more" an exceptional kermesse that took place in Villa Pamphili Park in Rome thanks to the effort of CSF Adams. Since 2012 Cascinafarsetti Art becomes itinerant with the name of Kromart expo. which debuted in June of the same year i the beautiful setting of the Appia Antica Park in Rome. In 2012/13 he realized, in collaboration with the students of CSF Adams, a photographic installation for the collective art event "Rebirth – day" by Michelangelo Pistoletto.
He promotes since 2017 the photographic culture of talented artists and beginners through group and solo exhibitions in Italy and abroad.
Please use PayPal for paying your entry fee. We can only accept payments via PayPal at the moment.
​
Mail: kromartgallery@gmail.com
Attenzione se non riuscite a versare la quota con paypal usate la mail kromartgallery@gmail.com